I ate a carrot last night. Man it was good. So crunchy, such a good flavour, so consistent. In fact, it was so good I decided to dedicate a poem to it:
ODE TO A CARROT
O carrot of gold,
Not three months old,
I eat you up.
I didn't like this poem. So I decided on another:
CARROT MAN
Yummy, yummy, yummy,
I've got 'rot in my tummy
And I feel like throwing up.
This one wasn't that good either, and it was slightly taken off a bad song.
So I couldn't describe this carrot. So I decided to take a picture of it in all its glory: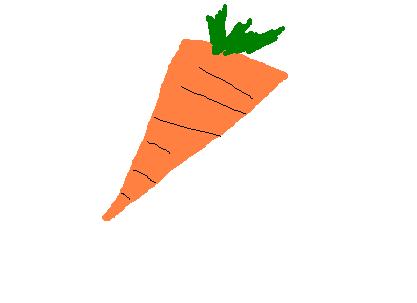 Actually, I couldn't take a picture because after eating the carrot it was in my belly (Unless you count an unpicturable and obscure X-Ray). So I painted a Carrot in Paint. Subsequently, here is a picture of a three-legged man eating a carrot.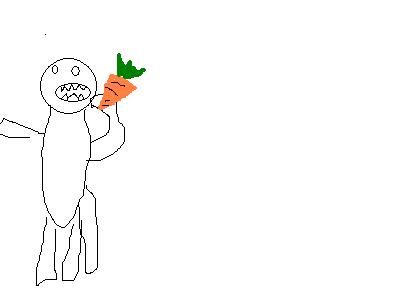 I believe that is all.
–Ate-a-carrot-last-night.
p.s. it was raw.